The Genome: Hydrocarbon Cannabis Extraction Equipment
Game-changing closed-loop hydrocarbon extraction system designed for the next generation of cannabis processors creating craft-style concentrates at scale.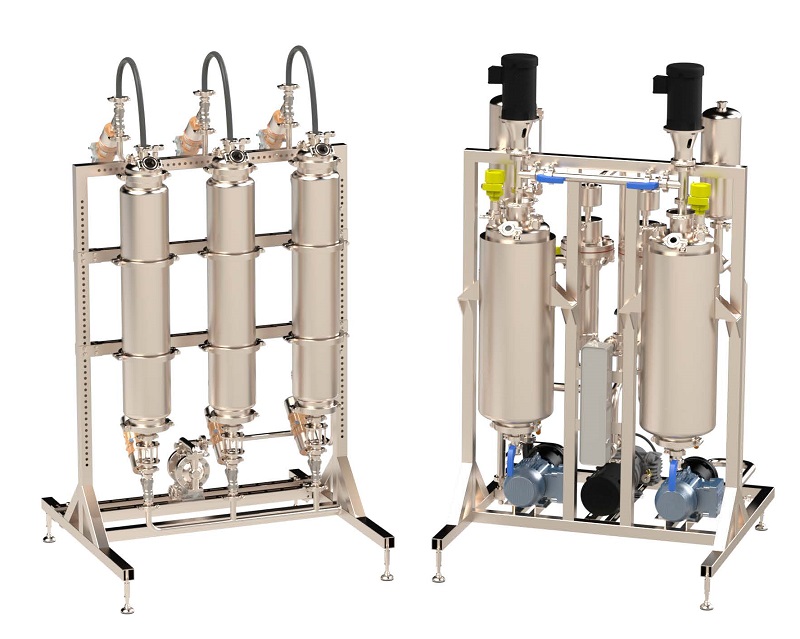 PNEUMATIC – Saves time, less chance for errors
seamlessly switch between set processes with a literal flick of a switch.
MODULAR – Modify or scale, easily and cost-effectively
Your extraction system needs to be futureproof if you want your extract brand to be futureproof.
CANADIAN – Built locally, trusted by the world
With our showrooms in B.C. and Ontario, we're on-deck to minimize your downtime and keep you up and running with parts and service.
CERTIFIED – Compliance per upgrade, not per system
The Genome you can scale up or expand your hydrocarbon system with peace of mind.
The Genome hydrocarbon extraction equipment
Scalable Throughput. High Value Products. Big R.O.I.
The Genome Platform processes fresh-frozen or dried biomass at scale. Designed to separate terpenes from cannabinoids and then formulate them with precision in one consistent process. Performing this uninterrupted process in-line saves you CapEx costs while producing multiple potential high-demand products forming multiple value streams.
A true game-changer.
The Genome Platform was designed with unlimited potential for iteration and innovation. A simplified architecture helps organizations easily and affordably get extraction capacity online. A growing selection of add-on modules facilitates unrestricted growth, specialization, and innovation.
Platform brief download
Speak to a Representative